Meet Your Farmers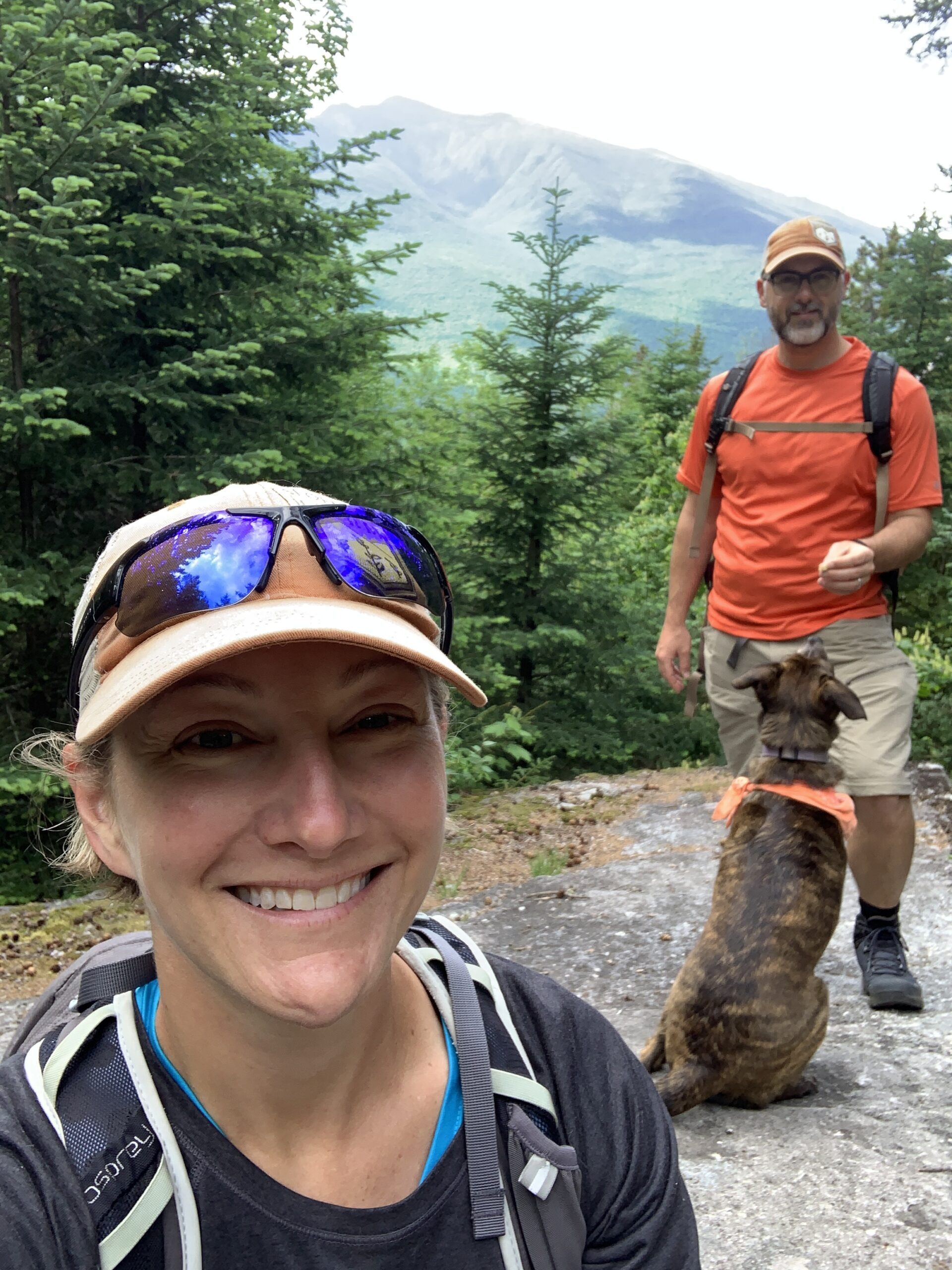 We're just two outdoor enthusiasts who started a homestead that grew into an organic produce farm. Sue is the farmer, planner, harvester, veggie washer, marketing department, delivery service, and cook. Mike is a data scientist who supports all farm machine tasks, electronics maintenance, and data collection systems. Cinder, our dog, is our friendly farm greeter and Juneau, our cat, is responsible for pest management. Our hard working honey bees, as well as the native pollinators, do much of the hard work behind the scenes.
Mission Statement
Grow healthy food in healthy soil
Building healthy soil is the foundation to delicious and nutritious food. We endeavor to follow organic practices, using compost, organic matter, and cover crops to add life and body in our soil.
We grow certified organic vegetables and herbs using principles of companion planting, intercropping, and integrated pest management.
Manage a biodiverse landscape for native pollinators and honey bees
We have two honey bee hives and love our hard working ladies. Therefore, we strive to cultivate annual and perennial flowers, herbs, vegetables, scrubs, and trees that provide nectar and pollen for our bees all season long.
We preserve a pesticide-free environment for all our beneficial native bees by following organic practices.
Feed our community
We offer fresh produce to our customers weekly through CSA shares and at Root Seller Marketplace.
We sell wholesale to local restaurants like the Granite Grind, Polish Princess, and Saalt.
Food should never be wasted, therefore any perishable food that is not sold will be gleaned by the North Country Gleaners to be distributed to community groups in need.